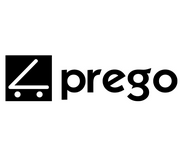 Prego
PREGO -The innocence of the newly opened eyes to the world in infant Prego was guiding us.

Based on the purity of their health in our products, we always keep in the forefront. discovering in them, we also differences with the excitement of learning, we left our door open to innovation

Free safe to leave their courage, durable, high quality products, we have designed. And every design we've added joy to the children.

As PREGO we are ready to undertake this task. Every baby is a new excitement and a whopping new world.

Our company, which has been operating in the field of baby equipments for many years, has opened the gates of PREGO's magical world by bringing together all its knowledge and experiences.
Venue: Singapore Expo Hall 5
11 - 12 Jan 2019 (11am-9pm) | 13 Jan 2019 (11am-8pm)