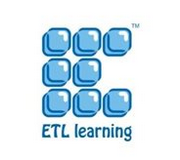 ETL Learning
ETL™ Learning is the partner for parents to ensure their children's successes in school and life.

Educational Technologies Limited (ETL), a member of Times Publishing Limited, is one of the leading publishers and marketers of children's home education products in Asia.

Our publishing heritage dates back to the beginning of 1923. Our core business brand name, ETL Learning™, is to giving children a winning edge in school and in life, and to better prepare them for a competitive world.
Venue: Singapore Expo Hall 5
11 - 12 Jan 2019 (11am-9pm) | 13 Jan 2019 (11am-8pm)