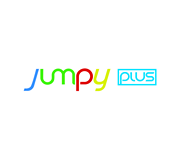 Jumpy
Founded in May, 2014, Joyray Tech is a company focused on making the ideal smartwatch for children age 4 to 12.

JUMPY Plus creates a brand new way of parent-child interactive experience by providing communication, safety, parental guidance & educational entertainment in one small wearable device.

JUMPY Plus takes kids smartwatch to the next level by giving the necessary tools to parents and a great deal of fun to kids.

Our team consists of passionate engineers and developers specialized in hardware and software integration, interactive games and application development.

As we strive to make the best kids smartwatch in the world, we demand an exceptionally high level of quality and innovation in our products.
Venue: Singapore Expo Hall 5
11 - 12 Jan 2019 (11am-9pm) | 13 Jan 2019 (11am-8pm)