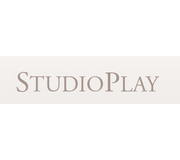 Studio Play

The StudioPlay - As the premier concept photography studio in Singapore, our style has been simple yet creating classic photos that will tug at your heartstrings.

We are always trying to create images that does not define a certain time or fashion of that era, yet when looking back years later can be appreciated in the same manner.

Studioplay was awarded best photography studio by Mediacorp's Mother &Baby magazine.

But more than a recognition of effort, we dedicate this to the many "little ones" that are truly a joy to have in our studio over the years.
Venue: Singapore Expo Hall 5
11 - 12 Jan 2019 (11am-9pm) | 13 Jan 2019 (11am-8pm)