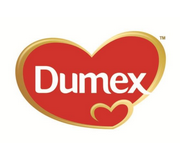 Dumex Mamil Gold
Dumex is part of Groupe Danone, a Fortune 500 company and one of the most successful healthy food companies in the world.

Danone is an international company present on all 5 continents. The group holds top positions in healthy food through four businesses: Fresh Dairy Products, Baby Nutrition, Bottled Water, and Medical Nutrition.

Its mission is to bring health through food to as many people as possible.

In this wonderful journey from pregnancy to parenthood, Dumex is here to provide you with warm support and guidance for a strong head start.
Venue: Singapore Expo Hall 5
11 - 12 Jan 2019 (11am-9pm) | 13 Jan 2019 (11am-8pm)