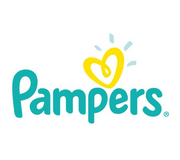 Pampers
Every baby needs love, sleep and play, and that's why Pampers helps them make the most out of all three.

Pampers has been celebrating, supporting, and protecting babies for more than 50 years.

In 1956, a P&G researcher, Vic Mills, disliked changing the cloth diapers of his newborn grandchild. He believed a better disposable diaper was possible, and assembled a team to help make it a reality.

After a few tries, they came up with the original Pampers design in 1961.

Since that time, Pampers has continuously innovated to become P&G's biggest global brand, with products serving consumers in 98 countries.

In 2011, Pampers celebrated their largest milestone yet, 50 years of caring for babies' happy, healthy development.
Venue: Singapore Expo Hall 5
11 - 12 Jan 2019 (11am-9pm) | 13 Jan 2019 (11am-8pm)