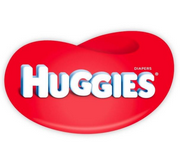 Huggies

Huggies is a brand of Kimberly-Clark company, which is a leading global health and hygiene company employing nearly 53,000 people worldwide. Every day, 1.3 billion people trust Kimberly-Clark products and the solutions they provide to make their lives better.

We share the same aim of providing babies with the best care and support so that they grow well in superior comfort during this critical developmental stage of their lives.

"At Huggies®, we are partners with parents on their beautiful journey of parenthood.

The community that brings parents together so that you and your babies fully enjoy everyday, whatever the day presents!
Venue: Singapore Expo Hall 5
11 - 12 Jan 2019 (11am-9pm) | 13 Jan 2019 (11am-8pm)