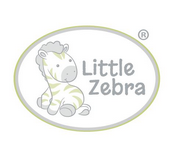 Little Zebra
Little Zebra is a company formed by a group of mothers who always put their interest of their children at heart.

We are dedicated in producing quality goods for children that are useful in their growing up years.

Little Zebra is a local medium-sized manufacturer of natural latex pillows and mattresses in Singapore.

Little Zebra's core products are latex pillows and mattresses for babies and kids from 0 – 16 years.

In addition, the company also provides latex pillows of regular size for adults.
Venue: Singapore Expo Hall 5
11 - 12 Jan 2019 (11am-9pm) | 13 Jan 2019 (11am-8pm)