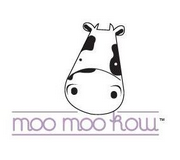 Moo Moo Kow
Moo Moo Kow™ is a Singapore brand.

Moo Moo Kow™ Cloth Diaper was born from the passion of mommies who felt the need to make a difference in the environment and their own community.

We were in the cloth diapering business since 2007, trying all sorts of different diapers, combining their unique features and that is where, Moo Moo Kow™ diaper is designed, with the unique combination of all good features!

Our goal with Moo Moo Kow™ is to provide products, education, and support for parents seeking for a more natural way of parenting.
Venue: Singapore Expo Hall 5
11 - 12 Jan 2019 (11am-9pm) | 13 Jan 2019 (11am-8pm)