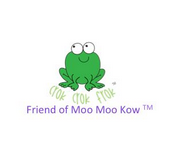 Crok Crok Frok
Crok Crok Frok TM - A 'Bath-time Essentials' products!!! A Singapore brand, designed in Singapore.

We only distribute products we manufacture directly, this is to make sure that our products are under good quality control!

We have been looking for better option for baby's bath-time until we found this highly absorbent and comfy material, 100% Bamboo Material.

Bamboo are known for their bacteriostatic and anti-bacterial qualities. This means you don't have to worry a thing about your baby's delicate skin, because the very nature of bamboo makes it extremely resistant to bacteria and nasty odours. It is incredibly soft and thick, baby will love the comfort.

The cute little Frok is designed to company the little one during their bath-time.

Crok Crok FrokTM is run by a fun loving group of committed mummies, who love parenting, and have chosen to make a career of it!
Venue: Singapore Expo Hall 5
11 - 12 Jan 2019 (11am-9pm) | 13 Jan 2019 (11am-8pm)