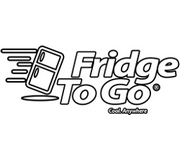 Fridge To Go
Fridge-To-Go; an amazing and innovative invention that has won numerous invention medals and awards worldwide!

Requiring no battery or ice to function, Fridge-To-Go is a portable fridge that has finally bridged the gap between traditional cooler bags and battery/power-operated travel refrigerators.

With her special chilling technology that could chill for up to 12 hours, Fridge-To-Go satisfies a wide range of applications in both the consumer and commercial market.

Fridge-To-Go is ideal for the transportation of medications (including insulin or vial), wine, expressed milk for breastfeeding moms, and even ice creams in our high performance models.

In fact, we are proud that the Singapore Civil Defence Force (SCDF) has chosen and uses our product for the storage of Chemical Warfare Injectors due to its unbeatable chilling performance!
Venue: Singapore Expo Hall 5
11 - 12 Jan 2019 (11am-9pm) | 13 Jan 2019 (11am-8pm)