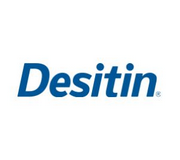 Desitin
Keep DESITIN® Change for the Better!

Keep DESITIN® products on hand and on your baby's bottom at all times.

It just works so you and your little one can get back to the things that matter.

It forms a protective layer on skin to immediately soothe and start to relieve minor skin irritations, such as dry, chapped skin and minor cuts and burns, and rash discomfort

Be generous in applying DESITIN® products. DESITIN® ointments are safe when used as directed and may be used at every diaper change to help treat and prevent diaper rash.

Venue: Singapore Expo Hall 5
11 - 12 Jan 2019 (11am-9pm) | 13 Jan 2019 (11am-8pm)