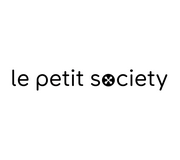 Lepetitsociety
Le Petit Society the little society was founded upon the desire to create versatile, well-crafted clothing for children that will journey with them from the moment they arrive into this world, as precious little newborns, to the time they step out as spirited young individuals.

With the founding principle that great style should be for everyone, Le Petit Society was formed in 2012 by an inspired Singaporean couple, Robyn Liang and Dylan Ong with the desire to fill a gap in the kids garment world.

Through developing an Asia-made line that delivers top quality and design, the collections boast of the most comfortable and stylish pieces befitting for all occasions, across all ages.
Venue: Singapore Expo Hall 5
11 - 12 Jan 2019 (11am-9pm) | 13 Jan 2019 (11am-8pm)