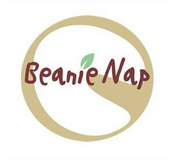 Beanie Nap
Beanie Nap is a comforter baby pillow which make your child feel safe.

From movement or surround sound when noisy or moving children are often shocked, awake and crying and it is difficult to sleep again. When placing the pillow on the child, it feels safe and secure.

Beanie Nap also allows the child to stay with himself and does not have to be caring because it feels safe when the pillow is near. Pillow made of rice husk Organic cotton and 100% cotton pea sorghum peels are used to make pillows in Europe in ancient times.

Especially development of brain growth when the baby is fully immersed, it will be well-balanced and ready to grow with each day.

Organic and natural products for babies and modern mothers who look for safe and green products.
Venue: Singapore Expo Hall 5
11 - 12 Jan 2019 (11am-9pm) | 13 Jan 2019 (11am-8pm)