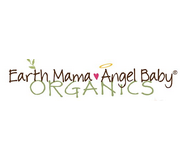 Earth Mama Angel
That blossomed into Earth Mama Angel Baby, which offers expectant and new mothers a variety of natural, zero-toxin products, from a line of USDA Certified Organic teas to soothing lotions for baby.""

Mama's mission is to constantly research, test and refine her products, and educate people about the safe use of herbs and ingredients in personal care products.

Safe, hospital recommended, organic and natural herbal products and USDA Certified 100% Organic teas are specifically formulated to support the entire journey of childbirth, from Pregnancy through Postpartum Recovery, Breastfeeding, Baby Care, and even Baby Loss.

Mama's Promise is to offer only safe, pure, natural products that work. If it doesn't measure up to Mama's standards, it doesn't leave the building. Promise.

Venue: Singapore Expo Hall 5
11 - 12 Jan 2019 (11am-9pm) | 13 Jan 2019 (11am-8pm)