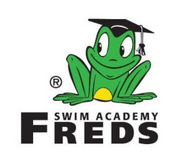 Freds Swim Academy
Top quality, well and lovingly designed products and a high degree of safety that's what FREDS SWIM ACADEMY puts the emphasis on when it comes to designing products for children who are learning how to swim.

Let your child learn to swim with the specially designed SWIMTRAINER.

""Classic"" products. This 3-stage learn-to-swim SWIMTRAINER ""Classic"" is the only float that puts your child in the perfect swimming position with no dangers of sliding through or problems with tipping over.

It was developed with the child's safety and comfort in mind, in accordance with the company's motto ""it's safe to have fun"".
Venue: Singapore Expo Hall 5
11 - 12 Jan 2019 (11am-9pm) | 13 Jan 2019 (11am-8pm)