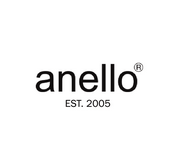 Anello
anello® was born in 2005, meaning of 'annual rings' in Italian.

Under the concept of not to particular having a little 'wanting intuitionally'. We are aiming to manufacturing without any limit of frad/gender/age.

We have many designs for especially backpacks materials for various situations.

anello® is and getting so many fans around the world and growing as a global brand. We keep overlaying the annual rings and creating better goods.

Created to improve life, good for all seasons.
Venue: Singapore Expo Hall 5
11 - 12 Jan 2019 (11am-9pm) | 13 Jan 2019 (11am-8pm)