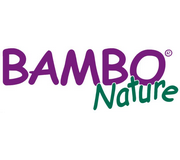 Bambo Nature
Bambo Nature - The next generation of high-quality, eco-friendly and certified safe-to-use disposable baby diapers.

Bambo Nature believes that choosing safe, gentle and natural products for your baby shouldn't mean compromising performance. After 30 years of achieving the world's highest certifications, we continue to innovate and research so we can meet an even higher standards.

Bambo Nature is dedicated to making sure parents can be confident and happy knowing we never have to choose between the safety of natural, chemical-free products and the performance that allows us to spend more worry-free time enjoying happy moments with our children.
Venue: Singapore Expo Hall 5
11 - 12 Jan 2019 (11am-9pm) | 13 Jan 2019 (11am-8pm)