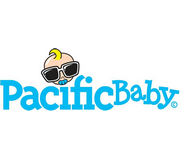 Pacific Baby
Pacific Baby™ is a social and environmental impact driven company, producing a range of natural and or recyclable baby feeding items.

Pacific Baby has the world's largest range of wholesome and eco-friendly baby feeding items recyclable steel bottles that reduce plastic use by 98% and offer mothers one of the best nipples in the world sourced from one of the top producers in Germany, and natural bamboo feeding items that are durable, completely plastic-free and biodegradable.

These items are convenient, affordable, durable and offer both your baby and the planet a much better choice!
Venue: Singapore Expo Hall 5
11 - 12 Jan 2019 (11am-9pm) | 13 Jan 2019 (11am-8pm)