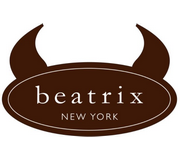 Beatrix
At Beatrix, we're devoted to creating cool, contemporary gear for kids.

High quality alternatives to the disposable stuff that's often made for children.

Our products combine a childlike love of whimsy and imagination with a grown-up sense of modern design and simple style.

We design products such as children's backpacks, lunch boxes, bento boxes, water bottles, and suitcase.

For kids love, and build them so that the love lasts.
Venue: Singapore Expo Hall 5
11 - 12 Jan 2019 (11am-9pm) | 13 Jan 2019 (11am-8pm)