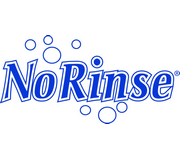 No Rinse
No Rinse is ideal for moms during the confinement month, children, travelers or for anyone where rinsing is difficult.

Made in USA and developed for the NASA space program, the No Rinse Shampoo has been used on the space shuttle Atlantis and in the international Space station.

It is also used by many for camping, outdoor survival and in the healthcare industry.

No Rinse Shampoo is the comfortable, convenient and safe alternative to traditional shampoos. pH balanced to be mild and non-irritating to the scalp, hair is left sparkling clean, odor free, soft and manageable.
Venue: Singapore Expo Hall 5
11 - 12 Jan 2019 (11am-9pm) | 13 Jan 2019 (11am-8pm)