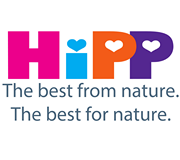 HiPP

HiPP Organic has been producing nutritious baby food since 1956 where we believe in good, wholesome, yummy foods for bumps, babies and toddlers.

With HiPP Organic meals you'll find nourishing, wholesome recipes, suitable for every stage of your baby's development and all mealtimes.

Knowing that you want to give your little one the very best start, we ensure that we use only the very best organic ingredients to create wholesome & nourishing baby foods.
Venue: Singapore Expo Hall 5
11 - 12 Jan 2019 (11am-9pm) | 13 Jan 2019 (11am-8pm)