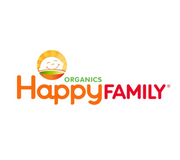 Happy Baby
Happy Baby! Growing Happy, This is a Happy Healthy Start!

We're parents, too. That's why our delicious, premium organic foods always offer the best possible nutrition for growing babies, toddlers and kids.

Happy Family is a mom-founded and operated premium organic food company that's changed the way we feed our children.

When Founder and CEO Shazi Visram saw her friend, a new mom, struggle to find healthy food options for her baby, she found her purpose to give babies their healthiest, happiest beginning by offering parents organic, thoughtfully-made food.

Happy Baby launched on Mother's Day 2006, we've grown up into Happy Family and offer a comprehensive, for-all-ages assortment of organic meals and snacks.

Venue: Singapore Expo Hall 5
11 - 12 Jan 2019 (11am-9pm) | 13 Jan 2019 (11am-8pm)