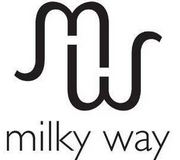 Milky Way

Founded and based in Singapore, Milky Way has been designing and producing quality apparel designed for expecting and breastfeeding mothers since 2005.

With its successful launch in Singapore, the Milky Way label went on to travel across continents and is currently available in many countries around the world, including Australia, the Netherlands, the United Kingdom and the United States of America.

With a team comprising mothers, empathy is the driving force when designing Milky Way styles.

We understand the things that find their way onto the nursing mother's wish list, style, impeccable quality, comfort and durability.
Venue: Singapore Expo Hall 5
11 - 12 Jan 2019 (11am-9pm) | 13 Jan 2019 (11am-8pm)