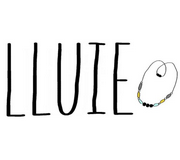 LLUIE

Welcome to LLUIE's boutique for mums & bubs. In our boutique, you'll find a wide selection of handcrafted accessories, toys and home decor, all created for the modern mum and bub.

LLUIE was inspired after the birth of our little one Delia and launched early 2017. We are a small family-run business based in Melbourne and our focus is to design and create high quality organic products that are on-trend and functional.

We create a wide range of silicone and wood jewellery which are fuss-free, safer alternatives to regular jewellery although it is also perfect for anyone wanting durable, non-toxic and hypoallergenic products.
Venue: Singapore Expo Hall 5
11 - 12 Jan 2019 (11am-9pm) | 13 Jan 2019 (11am-8pm)