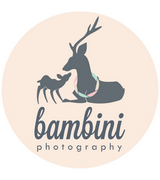 Bambini Photography
Bambini Photography is a portrait studio that specialises in capturing babies, kids and family portraits and telling their stories through professional photography.

Our team of experienced and dedicated photographers, photo editors and support team makes the process of capturing your memories seamless and fun.

Many families who value their family's memories have been through our studio. Some have made it a point to have their family photos updated every single year with us.
Venue: Singapore Expo Hall 5
11 - 12 Jan 2019 (11am-9pm) | 13 Jan 2019 (11am-8pm)