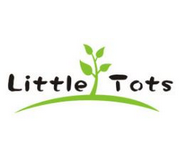 Little Tots
Little Tots – Natural Parenting, Healthy Lifestyle, Environmentally Friendly

Little Tots offers a wide range of baby swaddle to provide safe and secure to baby when they are sleeping.

Easy to wrap the baby tightly with the velcro. Swaddling helps reduce loose bedding in crib and helps keep baby safety on their back. Swaddling soothes baby by preventing them from starting awake. Swaddle wings are adjustable for just the right fit on baby and keep even wiggly babies swaddled tight.

Natural Parenting my way, understanding what matters to you help us design products that make parenthood easier and even more joyful.
Venue: Singapore Expo Hall 5
11 - 12 Jan 2019 (11am-9pm) | 13 Jan 2019 (11am-8pm)