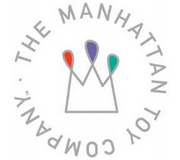 Manhattan Toys

Thoughtfully designed toys that grow your child's imagination.

Founded in 1982 by Francis Goldwyn (grandson of motion picture studio owner Sam Goldwyn), Manhattan Toy pioneered the use of non-traditional fabrics in toy design and introduced delightful new body styles in soft toys.

Although Goldwyn is no longer involved in the ownership of Manhattan Toy, we remain true to his vision of marching to the beat of a different toy drum.
Venue: Singapore Expo Hall 5
11 - 12 Jan 2019 (11am-9pm) | 13 Jan 2019 (11am-8pm)