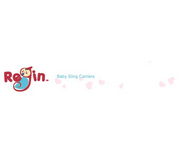 Regin Baby Sling
In 2002 when my baby was born, I began designing a sling baby carrier. I always used it at home to carry my baby while doing work around the house. Even when going and shopping, I couldn't do without it!

The sling baby carrier made my life easier and also made sure my baby was comfortable. Even when I used the slings carrier all day long, I didn't feel tired at all. I really enjoyed my baby lying close to me and being comfortable, it made me feel so great. Whenever I went out, people would always ask me where I bought the sling carrier. This enhanced my interest even further.

In 2004, the sling carrier hit the market. There was only one version of Regin Sling Baby Carrier, but so many different ways to use it. It can be used with babies up to five years of age.

So incredibly original, so out of the ordinary, The Regin Sling Baby Carrier has obtained World-Wide patent rights.
Venue: Singapore Expo Hall 5
11 - 12 Jan 2019 (11am-9pm) | 13 Jan 2019 (11am-8pm)