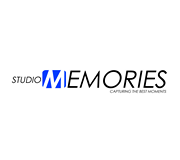 Studio Memories
With our professional, accomplished and well-equipped team of photographers, Studio Memories offers a wide array of services to our customers, ranging from individual photoshoots to group photoshoots.

Families can come together as one in our family photoshoot. Newly weds on the other hand have the alternative of choosing the wedding photoshoot.

Nonetheless, our precious babies and toddlers are not consigned to oblivion, as baby diaries and kiddy memories are available respectively for them.

Not forgetting capture the magical moment of pregnancy, mothers-to-be are able to opt for our maternity photoshoots.
Venue: Singapore Expo Hall 5
11 - 12 Jan 2019 (11am-9pm) | 13 Jan 2019 (11am-8pm)