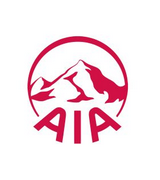 AIA
At AIA Singapore, we have been serving the community since 1931.

As The Real Life Company, we help families lead longer, healthier, better lives.

We aim to make insurance easier for everyone with quality financial advice and innovative products and services. We listen to customers to make sure we give them the financial security they really want.

AIA Group's Vision is to be the pre-eminent life insurer in the world and we are committed to be Singapore's pre-eminent life insurer, admired for our excellent service and best practices.

We run our business according to our Operating Philosophy of "Doing the Right Thing, in the Right Way, with the Right People, and the results will come""
Venue: Singapore Expo Hall 5
11 - 12 Jan 2019 (11am-9pm) | 13 Jan 2019 (11am-8pm)