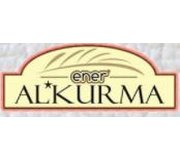 Alkurma
Al' Kurma is 100% concentrated of wet & dried ""ajwa"" dates that have been imported from Madinah.Saudi.

Al'Kurma is rich in potassium. Potassium is the major mineral in human body, and necessary for the functioning of all living cells. Thus it is the primary source for cell growth. It regulates water and mineral balance throughout the body, hence important in maintaining fluid and electrolyte balance in human body.

It also plays an important role in muscle control, nerve function and blood pressure. Any deficiency in potassium may result in muscle weakness and fatigue. Vitamin C also found in Al'Kurma. Vitamin C has many bio chemistry functions, including antioxidant, detoxification.

For aging people, its antioxidant properties protect cells and their DNA from damage and mutation, reducing the risk of getting cancer, and it prevent development of cataracts.
Venue: Singapore Expo Hall 5
11 - 12 Jan 2019 (11am-9pm) | 13 Jan 2019 (11am-8pm)