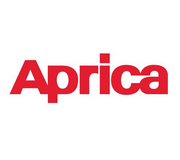 Aprica
Aprica® began with a simple mission: ""Raise happy babies.""

Japan's premiere baby gear brand with Stroller, Car seat, Baby carrier, and home products.

Aprica® has been helping parents all over the globe share the world with their babies.

Aprica founder ,Mr. Kenzo Kassai , started his invention in childcare products since 1947.

The first developed childcare products was a baby stroller, launched in 1949.

With the brand mission of "LISTEN" to babies Aprica Childcare Institute is established in 1970.

All designed to help you easily bring baby along with you, wherever you want to go.
Venue: Singapore Expo Hall 5
11 - 12 Jan 2019 (11am-9pm) | 13 Jan 2019 (11am-8pm)