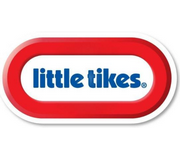 Little Tikes
Little Tikes is known for its playful, engaging, iconic products that children love and parents respect the world over.

The Little Tikes Company was founded in 1970. It is a multi-national manufacturer and marketer of high-quality, innovative childrens products. In November of 2006, Little Tikes became a part of MGA Entertainment.

Our headquarters and largest manufacturing facility are located in Hudson, Ohio. We also have a number of manufacturing and distribution centers in Europe and Asia.

Our goal is to create and supply innovative products to customers and consumers around the world.
Venue: Singapore Expo Hall 5
11 - 12 Jan 2019 (11am-9pm) | 13 Jan 2019 (11am-8pm)