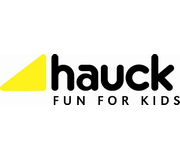 Hauck
Hauck makes babies happy from the beginning.

For more than 90 years, our family business has been taking care of the whole baby generation. Just as long, our family will pass on their experiences and their knowledge from one generation to the next.

For us children, there was nothing better than observing how hauck products were produced with great love and great craftsmanship.

Today, we are parents and our children have also grown up with products from hauck. But only our own experiences as mum and dad showed us how important it is that products are tailored to the needs of children and parents.
Venue: Singapore Expo Hall 5
11 - 12 Jan 2019 (11am-9pm) | 13 Jan 2019 (11am-8pm)