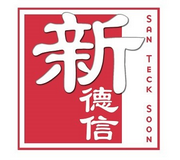 San Teck Soon
Mr. Lui Leong Ying co-founded ""Teck Soon Foh Kee Medical Hall"" with his good friend in 1965.

After years of hard work, he established San Teck Soon Medical Hall Pte Ltd in 1984 and is currently situated at 531 Hong Lim Complex, unit 01-53.

San Teck Soon Medical Hall is dedicated in providing customers with top quality products and excellent customer service while maintaining a commitment of trust and honesty between the company and its customers.

We are honored to have received Singapore Quality Brand Award in year 2014 and continues to provide consumers with superb quality of products and first class customer service.

We constantly shares our knowledge of traditional Chinese herbal medicine with our customers.
Venue: Singapore Expo Hall 5
11 - 12 Jan 2019 (11am-9pm) | 13 Jan 2019 (11am-8pm)