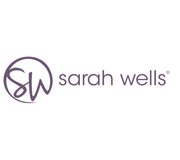 Sarah Wells
Sarah Wells was founded by Sarah Wells and begin in 2011 after the birth of her daughter.

The creation of Sarah Wells bag is to provide convenient and aid for every mother who need an all-in-one bag that separate clean breastpump and breastpump parts from all other items.

Sarah Wells offer wide selection of stylish, functional, discreet breast pump bags and breast pumping accessories for all mothers to stay fashionable and confident.
Venue: Singapore Expo Hall 5
11 - 12 Jan 2019 (11am-9pm) | 13 Jan 2019 (11am-8pm)