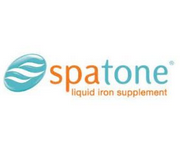 Spatone
Spatone is a 100% natural liquid iron supplement. One sachet of Spatone provides the daily requirements of (absorbed) iron.

Spatone® is scientifically proven to be a highly absorbable source of iron, while making it gentle for your tummy!

The low dosage and higher absorption rates of iron in Spatone means your body will not experience those unwanted side effects (e.g. upset tummy, constipation) which are often experienced with other iron supplementation.
Venue: Singapore Expo Hall 5
11 - 12 Jan 2019 (11am-9pm) | 13 Jan 2019 (11am-8pm)