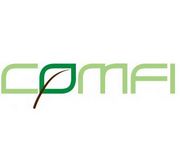 Comfi-Home
COMFI is an original idea solely generated in Hong Kong.

The main feature of COMFI is definitely its breathable pillows and mattresses. Upholding green manufacturing concept, COMFI makes every product environmental-friendly.

It emphasizes on advanced technology as well as ecological compatibility from material sourcing to making.

COMFI believes that it is important to make both the sleeping environment and our living environment comfy and unpolluted.

After all, green product offers a good condition to a healthy sleep.
Venue: Singapore Expo Hall 5
11 - 12 Jan 2019 (11am-9pm) | 13 Jan 2019 (11am-8pm)