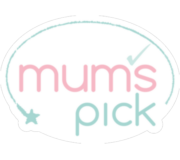 Mumspick
Is this safe for my baby?

There is no question more important than this for a parent. Mumspick ensures that you don't ask this question any more.

We provide the best in baby care products. Our products were born out of a need to provide healthy and non-toxic environment for babies and a breather for parents. Our products are safe, easy-to-handle and uncomplicated. We constantly reinvent and innovate to meet the changing requirements of babies and parents.

Mumspick is a one-stop shop for all baby care options. Shop for amazing products and avail great discounts.
Your baby deserves the best!!
Venue: Singapore Expo Hall 5
11 - 12 Jan 2019 (11am-9pm) | 13 Jan 2019 (11am-8pm)