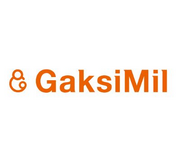 Gaksimil

Nothing is better to babies than mom's milk full of love of mom. Founded on the belief that the best product should be provided for moms and babies. MSJ Co. Ltd. specializes in developing and manufacturing breast pumps.

They, MSJ Co., Ltd., have developed the technology to manufacture small compressors as an oxygen concentrator developer.

On the basis of the technology, they have been producing and selling the breast pump ' Gaksimil ' with Solenoid Valve, which was developed in the Diaphragm method fundamentally safer than the conventional piston method.
Venue: Singapore Expo Hall 5
11 - 12 Jan 2019 (11am-9pm) | 13 Jan 2019 (11am-8pm)