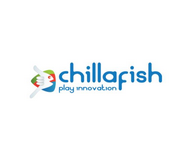 Chillafish

Chillafish is a new species that grows and thrives in the big oceans of playful childhood, constantly creating innovative, fun and well-designed products that make its life a bit more chill.

It is the kind that big sharks and whales look up to for its innovative strength, its beautiful shape and its ability to create lasting values in an ever changing world, fun and function, quality and value.

The CHILLAFISH Company creates the optimal environment and support for the Chillafish to thrive and make more fun an exhilarating new stuff each and every day.

We are play innovation.
Venue: Singapore Expo Hall 5
11 - 12 Jan 2019 (11am-9pm) | 13 Jan 2019 (11am-8pm)