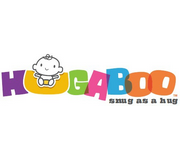 Hugaboo
Mom invented, the Hugaboo gives your baby the freedom to comfortably observe their surroundings, and spend quality time with the family.

The Hugaboo was designed by a mother to give Baby 360 degree support.

It provides a cushy, portable design that can be taken around the house where cuties are be able to observe their surroundings in complete comfort.

Make sure to pick one up today and get darlings on their way to healthy sitting.
Venue: Singapore Expo Hall 5
11 - 12 Jan 2019 (11am-9pm) | 13 Jan 2019 (11am-8pm)