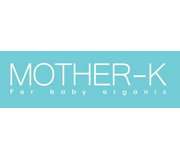 Mother-K
MOTHER-K is a well-loved and trusted brand of premium birth & baby goods known for its high standards of safety and product quality.

It all began from addressing a mother's concern, in hopes that other mothers around the world can also care for their children in an easy and fun way.

Top priority is given to safety and hygiene, ensuring all research done within their in-house Research and Development Centre and inspections are carefully conducted. With what every baby's Mama have in mind to give to their precious child.

MOTHER-K creates uniquely convenient products using only quality ingredients and materials that are approved through regular quality checks.
Venue: Singapore Expo Hall 5
11 - 12 Jan 2019 (11am-9pm) | 13 Jan 2019 (11am-8pm)