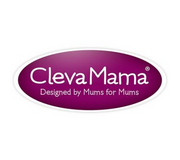 Clevamama
Clevamama™ Designed by Mums for Mums

Clevamama safety, bedding, bathtime and feeding products to make the experience of being concerned for infants and young children easier, more secure and more healthy.

it have a complete variety of family products which include Bathtime, Bedtime, Feeding, Safety and Support!

At clevamama® it's our job to work smarter to make dad and mom lifestyles that bit simpler. Ok let's face it we all have what we name a "junk cupboard" in our kitchen, whether or not it's full of damaged pens, batteries, string, lids or that ought to have lifestyles changing kitchen utensil that by no means sees the mild of day.
Venue: Singapore Expo Hall 5
11 - 12 Jan 2019 (11am-9pm) | 13 Jan 2019 (11am-8pm)