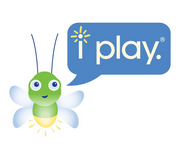 Iplay
i play.® focuses on protecting babies on the outside while promoting a sense of wonder and connection to nature.

i play.® products have colorful designs, as well as safe and convenient features, which encourage healthy lifestyles through play.

Our products support babies' healthy physical, emotional, and mental growth and development.

We offer age-appropriate features needed to support the different stages from newborn to three years old.

Our Pathways of Whole Learning stimulate babies with seven different kinds of developmental learning experiences.

Based on many years of experience, we offer educational information and a range of healthy choices of quality, fun designs that are convenient and affordable.
Venue: Singapore Expo Hall 5
11 - 12 Jan 2019 (11am-9pm) | 13 Jan 2019 (11am-8pm)