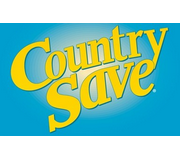 Country Save
No fragrance, dyes or phosphates since 1977, we have strived to offer just a few excellent cleaning products that we take special pride in manufacturing and marketing.

Laundry detergent & non-chlorine bleach for standard & HE washing machines, diapers & all your laundry needs

We believe that we offer the best and most cost effective detergents available while providing eco-friendly unscented products.

We make great products that work and here are four examples that make us proud every day!
Venue: Singapore Expo Hall 5
11 - 12 Jan 2019 (11am-9pm) | 13 Jan 2019 (11am-8pm)