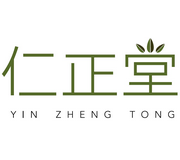 Yin Zheng Tong
Since 1981, Yin Zheng Tong has been providing the community with premium quality Chinese herbs and Traditional Chinese Medicine (TCM) services.
Our comprehensive post-natal herbal products include specially formulated confinement soups that cater to the needs of all mothers, focusing on restoring health and wellness.
We do not compromise on the quality of the herbs because we believe that all mothers deserve the best. All herbs are vacuum-sealed with freshness guaranteed.
Venue: Singapore Expo Hall 5
11 - 12 Jan 2019 (11am-9pm) | 13 Jan 2019 (11am-8pm)