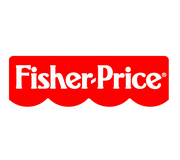 Fisher Price
Fisher-Price is an American company that produces toys for children, headquartered in East Aurora, New York. Fisher-Price has been a wholly owned subsidiary of Mattel since 1993.

Baby's first year is full of memorable milestones, and probably just as many memorable times when you need a helping hand.

We're here for you with innovative baby gear designed for your convenience, peace of mind and your baby's comfort and safety and with thoughtfully designed toys to enrich your child's development at each age and stage.

We began making toys that "appeal to the imagination, that do something new and surprising and funny."

We've always kept the original vision of our founders in mind, and we remember what started it all a smile. Today, our goals continue to be enriching the lives of young families, and bringing joy to generations.
Venue: Singapore Expo Hall 5
11 - 12 Jan 2019 (11am-9pm) | 13 Jan 2019 (11am-8pm)