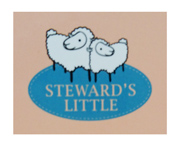 Steward's Little
Steward's Little, a Singapore based fashion business, is a newbie in town.

At Steward's Little, we share the same philosophy as you: that your child deserves nothing but the best.

This is why we believe in using 100% premium cotton for the perfect outfit that fits you and your little precious ones.
Venue: Singapore Expo Hall 5
11 - 12 Jan 2019 (11am-9pm) | 13 Jan 2019 (11am-8pm)